Summary: Updating of Chinese self-driving startups financing in 2018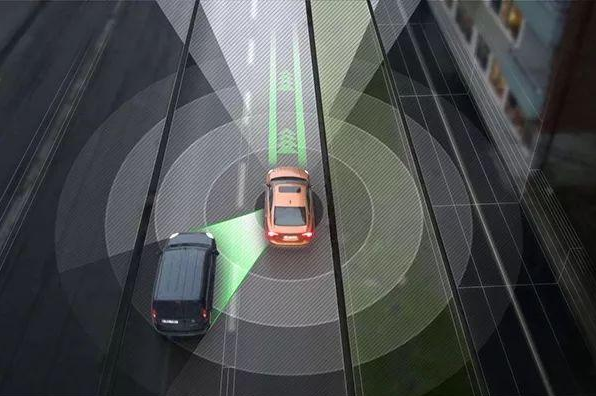 Chinese self-driving startups have been scrambling to develop technologies and carry out self-driving vehicle operations in self-driving area, which are necessarily bolstered by huge amount of capital. summarized some financing cases in China's self-driving area that were announced so far this year as below.

Roadstar.ai

Shenzhen-based self-driving startup Roadstar.ai announced a $128 million Series A round financing on May 15, which was by far the biggest financing value in China's autonomous driving industry. The investment was led by Wu Capital and Shenzhen Capital Group and also involved such investors as Yunqi Partners, CMB International and Vision Plus Capital.

Founded in May 2017, the startup specializes in Level 4 autonomous driving technologies. It had completed $10 million of angel round that was invested by Yunqi Partners, Green Pine Capital Partners, Ventech China, Glory Ventures, etc. The company currently owns R&D centers in Shenzhen and Silicon Valley and has tested its self-driving vehicles on public roads of China and the U.S. since September last year.

JingChi.ai

Chinese self-driving startup JingChi.ai claimed on May 10 that a Series A round financing will be completed soon.

In September last year, the startup announced the completion of a combined RMB 57 million pre-A round financing, which was invested by Sinovation Ventures, Qiming Venture Partners, Kinzon Capital, NVIDIA GPU Ventures, etc. The investment enables the company to boost the deployment of a self-driving fleet that had been put into trial operation in Guangzhou earlier this year. The fleet, comprising over 20 self-driving vehicles, has accumulated over 300,000km of operational experience and served for more than 500 passengers.

Hesai

Chinese radar supplier Hesai has finished a RMB 250 million worth of Series B financing, which was led by Lightspeed China Partners and Baidu, the company announced on May 3.

Founded in 2013 in Silicon Vally and now headquartered in Shanghai, Hesai focuses on designing and manufacturing laser sensors for different industries, including LiDARs (3D scanners for self-driving cars and robots), and gas leak remote sensors for natural gas industry. It currently owns around 200 employees and experts (including over 30 PhDs) from various leading-edge fields, such as optics, electronic, communications as well as AI.

The startup has so far completed 3 rounds of financing, raising over RMB 100 million in total from investors including LightHouse Capital, Good Capital Group, Lightspeed China Partners and Baidu, ZhenFund, Grainsvalley Venture Capital, and so on.

IdriverPlus

The self-driving startup IdriverPlus announced on April 16 its completion of over RMB 1 billion worth of Series B1 funding, which was led by Baidu Apollo Fund. Besides, ShunWei Capital and JD.com, the investors in the Series A financing, were still involved this time.

The startup was founded in 2015 by four doctors of automotive engineering graduated from Tsinghua University. Zhang Dezhao, IdriverPlus' CEO, had gained an investment of RMB 5 million in angel round before the company was established. At the beginning of 2016, the startup raised RMB 20 million in Pre-A round financing from Innoangel Fund. Then in June 2017, IdriverPlus closed a RMB 10 million worth of Series A round that was invested by JD.com and ShunWei Capital.

Pony.ai

In the middle of January this year, the self-driving startup Pony.ai announced that it had completed a $112 million Series A funding round, which was led by Morningside Venture Capital and Legend Capital. Sequoia Capital China and IDG Capital, both of which proffered seed funding for Pony.ai, also participated in this round.

Established in December 2016, Pony.ai is dedicated to developing the most reliable L4 autonomous driving technologies. The co-founders, CEO James Peng and CTO Lou Tiancheng, had worked for Baidu in the autonomous driving unit.

On June 9 last year, Pony.ai received its autonomous vehicle testing permit from the California Department of Motor Vehicles. In December 2017, it tested a fleet of autonomous vehicles in Guangzhou, where its Chinese headquarters is located. Before long, Pony.ai's self-driving fleet officially ran on roads in Nansha, Guangdong Province starting from February 2.