Summary
: It is reported that as early as in 2017, Volvo car group and Google Google reached a strategic cooperation, announced the joint development of standardized car version of android system.In May 2018, the two sides deepened their cooperation by announcing the integration of Google voice assistant, Google app store, Google map and other Google services into the next generation Volvo infotainment interactive system.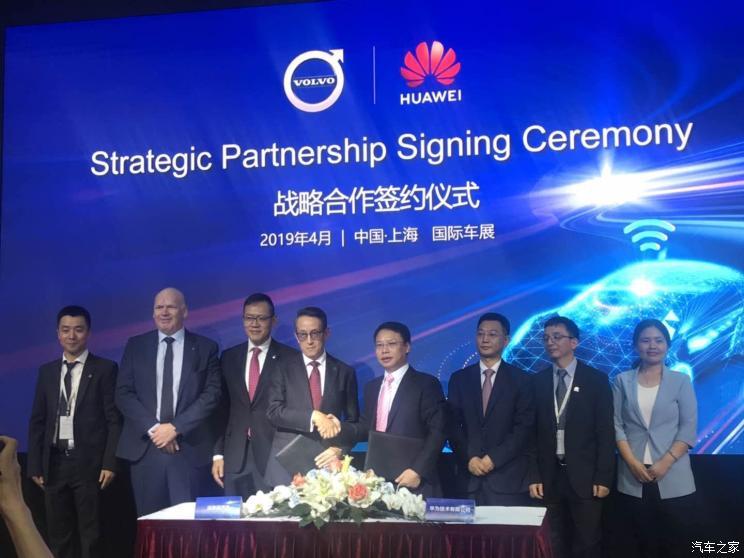 On April 18, Volvo (Shanghai auto show) reached a strategic cooperation with huawei to embed huawei app store in the next generation of intelligent vehicle-mounted interactive system.It is understood that, different from the introduction of Google's mapping, voice and other services by Volvo in other regions, in China, in cooperation with huawei, Volvo cars will create a localized vehicle application service platform for Chinese users.The service will include parking, refueling, in-car entertainment, etc.As for how many Volvo owners now use android phones?Jan-erik Larsson, vice President of research and development for Volvo cars Asia Pacific, said that although there is no exact figure to be released, Volvo is currently looking at the popularity and growth of android.Seeing this trend, Volvo chose to cooperate with huawei.For its part, huawei says it is committed to bringing the digital world to every car.Huawei believes that consumers want to extend their smart lifestyle from phones to cars and homes.To this end, huawei will carry out in-depth cooperation with Volvo cars on smart travel.It should be noted that the strategic partner of Volvo this time is mainly huawei app store.Huawei's app store will be embedded into the next generation of Volvo's intelligent vehicle-mounted interactive system.The two sides are committed to building an open service platform and ecosystem for the automotive industry.Both are the first partners in the field.The cooperation will be limited to mainland China.
Volvo cars said it is committed to developing strategic relationships with third parties to develop connected services to better serve Volvo consumers.In addition, enterprises will always choose local top partners for cooperation to improve the user experience of Chinese consumers.
In the era of smart cars, Volvo said it will continue to adhere to the concept of safety, and is committed to bring safe, renewable and stable systems and services to consumers.Maintaining cyber security is an integral part and priority of Volvo's product and service development operations.(cheung siu-sha, wen/motor home)