Summary
: Song Pro designed the Chinese dragon into the appearance when designing, which makes this Song Pro more Chinese. In addition, the fuel economy of the plug-in hybrid version is very good, and the comprehensive fuel consumption per 100 kilometers is only 1.4L, which is worth looking forward to.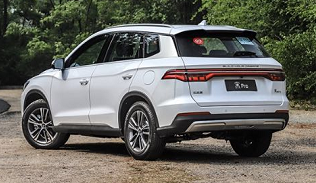 Recently, it was learned that BYD Song Pro will be released for sale in early June. As a replacement model of Song, Song Pro will provide fuel, DM plug-in hybrid and pure electric three-power version models. The fuel version is expected to sell for 12-15 thousand. Yuan, the new energy version is expected to sell for 20-25 million yuan.
Song Pro adopts the latest Dragon Face 2.0 design language. The new headlight group uses LED light source, which has the effect of stepping lighting and turning lights. At the same time, the shape of the C-shaped air inlet on the front side is different from the fuel version, and the overall visual effect is more radical.
In terms of body size, the new car has a length, width and height of 4650/1860/1700mm and a wheelbase of 2712mm. The new car is more slender than the Song, and the taillights are styled in a dragon-claw style, and the through-design is adopted to meet the current trend.